Japanese watch brands are famous for their low cost compared to watches of the same category in Western countries. This is due to its low production costs.
Japan not only makes quality watches at low cost, it is also a pioneer in the construction of exclusive watches and precious materials. Japan has been one of the leading pioneers in technological and engineering advancement in the world of watchmaking.
It is in Japan where the quartz watch was born. Quartz watches are much more accurate and cheaper to manufacture than mechanical watches, whether manual or automatic. The quartz watch completely changed the destiny of watchmaking. Since then, now anyone has the facility to buy a watch of great quality and precision.
Japanese Watches
Japanese watches are always at the forefront, they never stop innovating the technology of their watches, for example there is satellite technology that allows watches to update the time automatically or solar technology in their solar watches, which allows you to recharge its batteries to give the watch greater autonomy.
While Swiss watches have focused on the production of fine watches, with a luxurious aesthetic and implementation of high-end materials, Japanese watches have dedicated their efforts to the production of functional, practical and accessible watches for the general public.
Best Japanese watch brands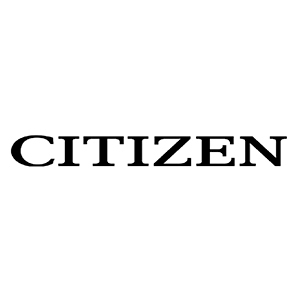 Founded in 1918, Citizen is over a century old and is Japan's second-oldest Japanese watch brand. Its origin lies in Tokyo, where it was originally founded as the Shokosha Watch Research Institute.
The success of Citizen is fundamentally based on its wide range of watches, which cover all price ranges, and where you can also find an elegant analog chronograph, a solar tactical military watch or digital watches.
But the brand is much more than variety, as it has outstanding advances such as Citizen Eco Drive technology, one of the most advanced in the field of solar-powered watches. So advanced that it is capable of saving energy for up to 1 year in some models, so that your watch will always be ready to be used, even if you have it stored for long periods in a drawer.
This represents a clear advantage over automatic watches, whose power reserve can last a maximum of 50 hours in the best of cases.
If we add to Eco Drive technology the hundreds of models that the brand has manufactured, we have a large number of watches with multiple functions that we can use as many times as we want without fear of draining the battery.
It even manufactures radio-controlled solar watches, capable of setting the time automatically by means of the signals they receive from the different atomic watches distributed around the planet.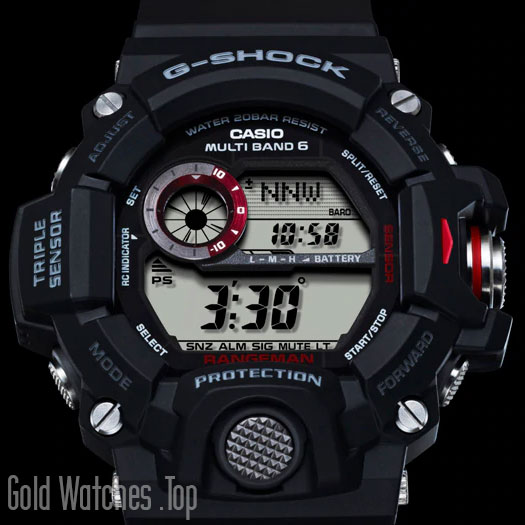 Possibly the best known of all, who has not had a Casio on his wrist? What you might not know is that the company initially started out manufacturing consumer electronics. In fact, the world's first electric calculator, it was launched by Casio in 1957.
Founded in 1946 in Tokyo by Tadao Kashio, an engineer by profession, the company initially focused on making printers, musical instruments, calculators, projectors and other electrical appliances.
But it was in watches where it stood out the most, especially in the 80s and 90s, with such legendary models as the Casio calculator and the Data Bank, possibly the first smart watches, even before the smartphone era.
Currently, one of its most popular models is the G-Shock, a watch whose structure is capable of withstanding practically anything, such as bumps, falls, water or dust. If we combine this with the multiple functions that the brand has always integrated into its creations, we have the perfect sports watch.
It is not uncommon to find a G-Shock with several sensors, to measure for example the altitude, the pressure or the temperature of the environment, all this powered by solar energy. Some are even radio controlled and set time alone. For this reason, it is not uncommon to see them on the wrist of some other soldier of the US armed forces.
But Casio is much more than G-Shock and also has elegant models made of steel or titanium, such as the Edifice series, robust analog designs that also have a good load of technological functions, including bluetooth or even GPS positioning in some models.
Seiko watches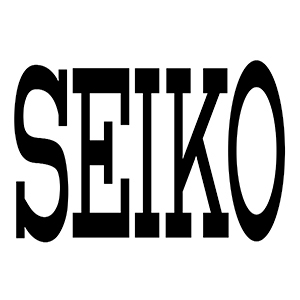 To talk about the history of Japanese watches is to talk about Seiko watches, one of the oldest watchmaking houses in Japan. In fact, with its more than 140 years of history, it can be said that the brand is not only one of the oldest in Japan but also in the rest of the world.
It was founded in 1881 by Kintaro Hattori in Ginza (Tokyo) and since then it has gone from being a small watch store to one of the most important brands in the world, which is mainly due to its continuous commitment to innovation and development. of new technologies that have revolutionized the market.
One of these advances is precisely the quartz machinery, equipped for the first time in the "Seiko Astron" in 1969, the first quartz wristwatch in history and ancestor of many of the watches that most of us carry today. A battery-powered device, up to 30 times more accurate than any mechanical watch of the time.
But Seiko has not only limited itself to quartz watches, it also has some of the most precise mechanical watches on the market, thanks to technologies such as the "Spring Drive", which manages to combine an automatic movement with a quartz oscillator, obtaining a absolute precision without the need for batteries or accumulators.
Currently the SEIKO brand produces watches in all price ranges, from the cheapest digital ones to luxury pieces of several thousand dollars. Among the most economical are the diving "Seiko Monster" and "Prospex", or the more dress-up "Presage Cocktail" series and in the high range watches such as the Grand Seiko, one of the most precise watches in the world, created and made with precious metals.
Orient watches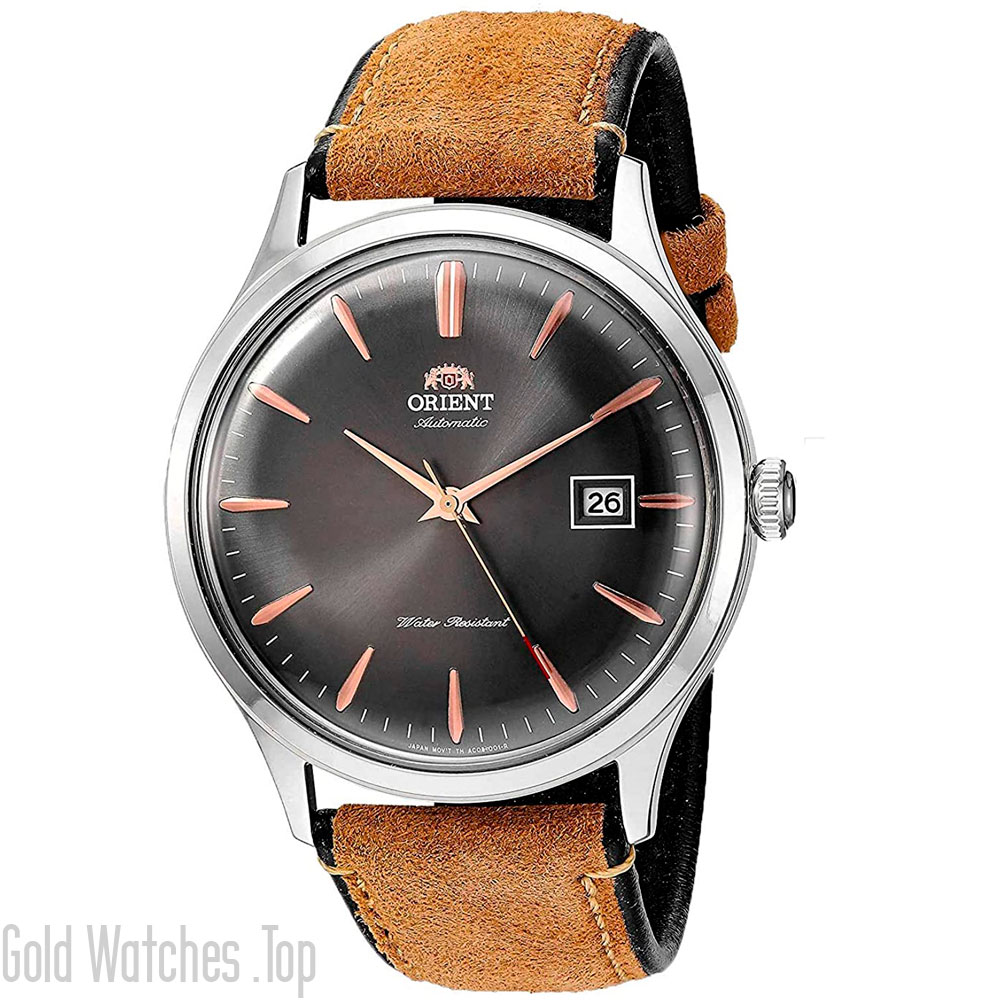 Orient is the third company in Japan by volume of watches produced only surpassed by Citizen and Seiko, the first if we talk only about automatic watches. It was founded in Tokyo in 1950, but its founder, Shogoro Yoshida, started the watch business in 1901 in Ueno, also in Japan.
As a curiosity, since 2009 it belongs to Seiko, being one of its basic pillars when attacking especially the sector of automatic watches with adjusted prices. Remember that Seiko focuses mainly on the sale of quartz watches, and only has very high-end automatic watches.
Although it is not currently an independent brand, in the past Orient also made great contributions to world watchmaking, such as the power reserve indicator, which shows on the dial an indicator with the level of winding that the watch has left.
The designs of this brand are usually based on more classic styles, with dress watches reminiscent of the models of the 50s, although they also have watches with more timeless designs, such as those of their diving series, Ray and Mako, which compete directly. with the Seiko Monster.
Although for the most part they are mid-range watches, they also have luxury or semi-luxury models, we are talking about the Orient Star series, with pieces that can cost several thousand euros.
Yes, due to its electronic heritage, Casio only makes quartz watches. Although who wants an automatic watch, having a practically indestructible radio controlled solar watch on the wrist.
All Japanese watches for sale
Click to display search filters

Buy only from (Not recommended):