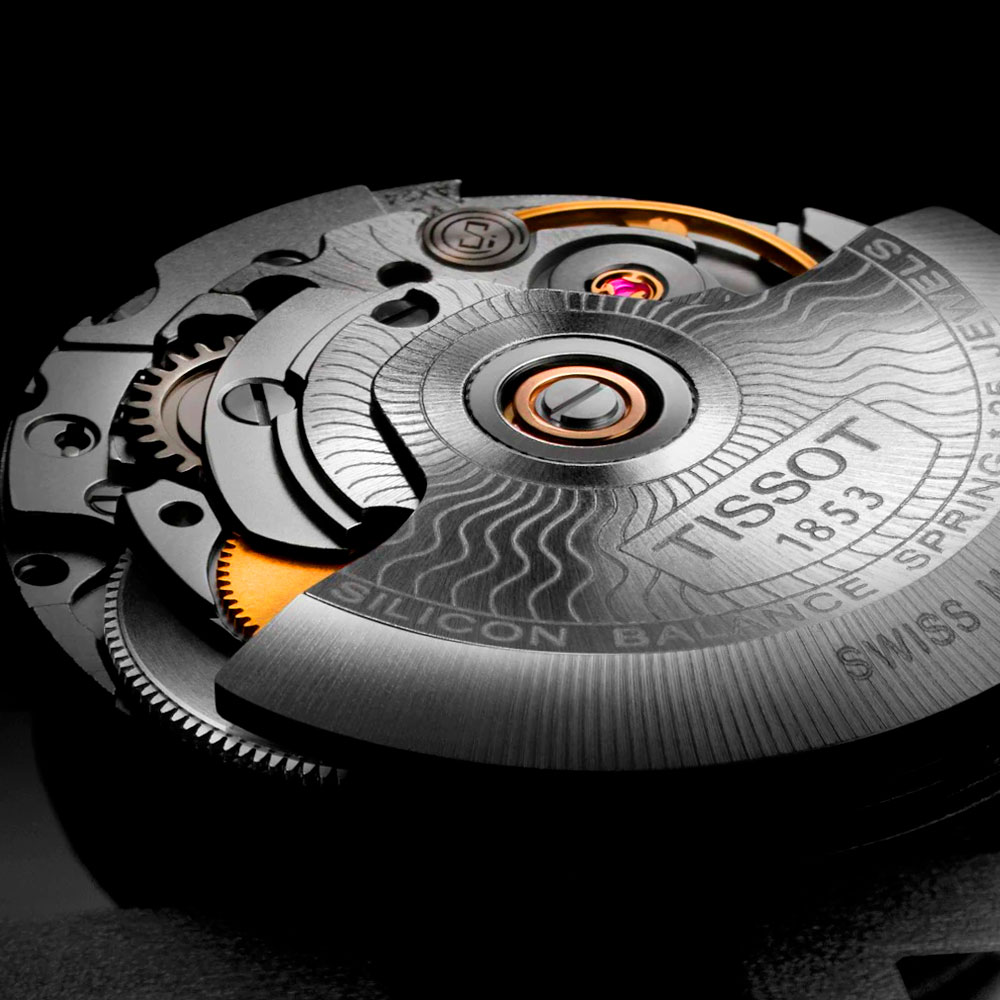 Choose the automatic watch model that best suits your needs and the style you want to wear: sporty, casual, formal, for men or women. The mechanism of these watches are set in motion by the movement of the user so you will not have to worry about winding it again.
Different ways of measuring time have been accompanying people since ancient times and have progressed as history has done, until today, where automatic and digital watches, with thousands of features or minimalist style, come together to to create an offer in men's and women's watchmaking that has never been so wide.
Automatic watches, compared to digital watches, among which are sports-style watches that have new functionalities such as those designed to measure heart rate or calculate the effort made in a competition, are presented and remain strong over time and faithful to the aesthetics of the pocket watch, but with more modern technology, since they are able to wind themselves without needing the old requirements of this type of watch.
Automatic wrist watches
Showing 1–12 of 25 results
Automatic wrist watches
Since the invention of the watch, accurately measuring hours, minutes, and seconds has been much easier for men and women. Wristwatches, at first were used only by women, while the men's watchmaking offer was limited to classic pocket watches, but from the First World War these began to also extend to the male public.
Comfortable watches, with large or small dials, with adjustable plastic or metal straps, in bright colors or in classic silver or gold tones; The supply of accessories for men and women continues to grow and watch brands are increasingly trying to include more features, more novelties and more models in their extensive fashion catalogs. Automatic watches are much more practical and accurate than old wind-up watches, and in addition, they are much more comfortable to use both on informal occasions and in formal events as they are much more protected from external agents that could damage other types of watches .
The perfect accessory for every style
The offer of men's and women's watchmaking is increasingly wide. We can find in the market from wedding watches specially designed to complete the ideal style of brides or grooms on the most special day of their lives to watches designed to perform triathlons with maximum safety, since they are waterproof and measure the heart rate to the millimeter. of its users.
It does not matter if you dress in a modern style and need a retro watch in a gold color and vintage style, or if you are totally classic and you usually wear a shirt and pleated trousers style for which you require a minimalist style watch and small dials. There is the perfect accessory for every moment, for every style, and each person can have several automatic watches that go with their personality: from small watches for the most formal occasions, to large watch faces and yellow or red colors, military greens for informal occasions. The trick is to combine colors: blacks will go with everything, while you will reserve blues for the most daring styles. In playing with styles, taking into account some guidelines to respect, such as evening and formal or party outfits, although they should not always be completed with luxury watches, if they should be nuanced with refined and quality watches, to make sure not destroy the style with the wrong accessory.
Choose your automatic watch
Currently on the market you can find a multitude of automatic watches of different styles: men's watches, women's watches and children's watches. Watches for athletes, for modern or for more classic people. The ideal watch for every occasion is out there, you just have to find it. Choosing a watch is not easy and in the first place you will have to pay attention to the use that you are going to give it and therefore, to the functionalities that you think you will need.
It may be that a minimalist style watch is enough for your day to day, that you are more of a sport, with plastic straps and colorful finishes, or that on the contrary you opt for the classic quality automatic watch in silver or gold tones to all your outfits. Whatever you are looking for, you should take into account the size of the watch faces if you do not want to get a complement that does not combine well with your physiognomy. Small watches for small wrists and larger watches for larger arms will be the main standard to consider.
As for the colors, try to respect the normal combinations: black, white, silver and gold will combine with everything, even with luxury, party or fashion style, while informal colors and styles should be reserved for casual and sport looks. You can skip these rules if you consider reviewing the final fashion combinations, since you can create interesting styles by playing with styles and models, but you must do it carefully if you do not want an accessory that should be an ally to become your main enemy.
Online accessories at affordable prices
You can find your ideal automatic watch in our store as we have an extensive offer in men's and women's watches. Watches of all styles. Luxury models, party, daily, casual, daring, sport style, minimalist or for gala occasions. You need the watch you need, reviewing this online catalog you will surely find the perfect complement for each occasion, and at cheap prices.
Blue watches with a chronometer or in silver with a chronograph, do not hesitate to take a look at our careful selection to find your custom accessory and to be able to buy it comfortably online. We have classic and sports watches, cheap accessories, all of them quality and fashionable. Because measuring time, and doing it with style, has become a necessity that nobody wants to give up and we make it easy for you.