Lorus Watches
The brand also offers a collection of Lorus watches for children, much cheaper and simpler. Its straps are made of rubber and have been designed to resist any sudden movement. No matter how much the child removes it and puts it on, the strap will not break, and its resistance to shocks is excellent, being able to withstand all kinds of impacts. The brand has both analog and digital watches for the little ones in the house, ideal for them to begin to know the hours and control the time in their day to day.
For its collection for men, the brand offers a wide variety of sizes, so that the modern man can choose the most suitable for each occasion. With a Lorus watch on your wrist it will be impossible to be late for the most important meetings, because it will be impossible to forget that it is worn on your wrist because of how striking it is. In addition, it has the option of several alarm programs, an ideal function for those who have to be punctual in all their daily commitments.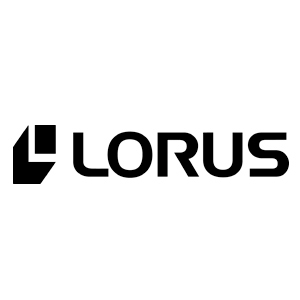 For sports lovers, the brand offers a collection of unisex Lorus watches, which have different very useful applications for athletes: chronograph, second hand, alarm, pulse control, etc. Thanks to watches that combine analog with digital movement, its owner will be able to enjoy the luxury of a Lorus watch along with the convenience of having an excellent controller for their physical activities.
Showing the single result