Seiko brand watches
Since the brand was registered in Japan in 1881, Seiko watches have been characterized by innovating in each new model that was launched on the market. They first introduced the charging of the watch by human movement, as well as one of the first models to be powered by human heat.
Seiko watch catalog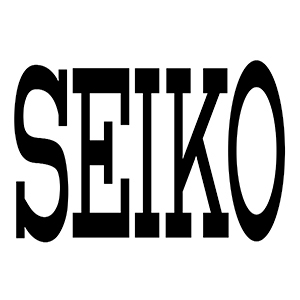 The Seiko watch catalog is designed for all budgets. If there is something that characterizes the Seiko brand, it is that it has watches for all types of customers in its catalog. For those who like modern models, there are solar Seiko watches that are recharged by sunlight. A photoelectric cell has been manufactured that recharges the watch when it enters into contact with a beam of sunlight. It only takes three hours to recharge and lasts six hours without recharging.
Athletes also have a place in the extensive list of Seiko watches. In its Sportura line, sports watches have chronographs and tachymeters with alarm, perfect for measuring elapsed time. Moreover, for those women who love sports, but who prefer beautiful watches, they will find in Seiko watches what they were looking for, as they perfectly combine beauty with precision.
But for those looking for serious watches for serious sports, they have their Prospex line, ideal for extreme sports such as diving or parachute free fall. Its accordion straps are unique and fit perfectly with diving suits or winter clothing for skiing or snowboarding.
Of course, for those who like dress watches more, they will also find very interesting designs in this brand's watches, especially in its Seiko Premier brand. Manufactured with the latest technology, these watches are recharged by human movement, indicating on their crown at all times the energy that is being generated and the amount left by the watch. Seiko watches can be asleep for more than 4 years and with a slight movement they will be updated to the current day and time. These watches are the perfect mix of originality and quality.