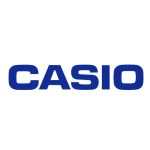 Born from a dream of "creating a watch that never breaks." It was over 30 years ago, a CASIO engineer won the battle against the laws of nature. He designed a watch that would resist centrifugal and impact forces, as well as high water pressure. Since then, the name G-SHOCK has become a byword for independence and pushing the limits. G-SHOCK watches are the most durable digital and analog-digital watches in the industry, trusted by military personnel, law enforcement, surfers and outdoor enthusiasts around the world. Along with this, G-SHOCK is highly touted in the fashion world, worn by icons in hip-hop, sports, and design. With limited edition collaborations being released often, you can always find a G-SHOCK that matches your personality and style.
Please after adding to cart and before paying, make sure to take a look at the reputation of the distributor (Amazon seller) about this
Gold watches .Top wishes you a happy shopping
Add to Amazon .COM cart, decide later if you want it
or buy it now to make sure you don't lose it, because this watch is:
Description

Casio Men's GW9400Rangeman G-Shock Solar Atomic Watch
RANGEMAN, the latest addition to the Master of G series of tough and rugged timepieces that are designed and engineered to stand up to the grueling conditions. RANGEMAN employs a Shock Resistant Triple Sensor, which makes it capable of keeping altitude, barometric pressure, temperature and direction readings at your fingertips.
Cylindrical buttons provide outstanding operation and improved resistance to impact. The frequently used sensor button has a metal cover that protects it against lateral impact and keeps foreign matter out. Pressing the sensor button in any mode takes you directly to a sensor screen. Each sensor mode has its own audible tone, which means you can determine which mode you are entering without even looking at the watch.
All of this plus sunrise/sunset data, one-touch time recording, one-touch elapsed time measurement, G-Shock toughness and durability, and much more. Black resin band digital watch with black face, red accents on the dial and the side button.
Specifications
Mud Resistant Case & buttons are sealed to prevent mud, dirt and dust from getting into the watch

Low Temperature Resistant (-10 C / 14 F)

Triple Sensor w/Direct Access Button

Memory capacity: up to 40 records (shared storage with date/time, bearing, and barometric pressure/temperature records)
Solar-powered digital watch in stainless steel with multiple displays, red contrasts, and textured pushers

Protective mineral crystal dial window

Features digital compass, altimeter, barometer, thermometer, sunrise and sunset date, time stamp, Mb6 atomic timekeeping, auto LED, 5 Daily Alarms (4 one-time and 1 snooze alarm), 1/10-second stop watch, countdown timer, day/date/month calendar, and buckle closure
Water resistant to 660 feet (200 M): suitable for recreational scuba diving
Housing and frame material: Resin Resin Strap Mineral Crystal Impact resistant 200 Meter Water Resistance LED backlight (Super Illuminator) Fully automatic LED light, illumination duration selection, afterglow Tough Solar (solar powered) Time calibration signal reception Automatic reception up to six * times a day (the remaining automatic receptions are canceled as soon as a reception is successful) * 5 times a day for China calibration Manual reception Last signal reception results Time calibration signals Station name: DCF77 (Mainflingen, Germany) Frequency: 77.5 kHz Station name: MSF (Anthorn, England) Frequency: 60.0 kHz Station name: WWVB (Fort Collins, United States) Frequency: 60.0 kHz Station name: JJY (Fukushima, Fukuoka / Saga, Japan) Frequency: 40.0 kHz (Fukushima) / 60.0 kHz (Fukuoka / Saga) Station Name: BPC (Shangqiu City, Henan Province, China) Frequency: 68.5 kHz Digital compass Measure and display direction as one of 16 points Measuring range: 0 to 359 ° Unit of measure: 1 ° 60 seconds continuous measurement Direction graphic pointer Bidirectional calibration Magnetic declination correction Heading memory Altimeter Measurement range: -700 to 10,000 m (-2,300 to 32,800 ft) Unit of measure: 1 m (5 ft) Altitude memory function: Manual readings: 40 records, each including date and time, heading angle, altitude, barometric pressure and temperature Automatic data storage: high altitude, low altitude, cumulative ascent, cumulative descent (1 value each) Others: relative altitude readings (–3,000 to 3,000 m) Selectable measurement interval: 5 seconds or 2 minutes * 1 second for the first 3 minutes only * Change from meters (m) to feet (ft) Barometer Display range: 260 to 1,100 hPa (7.65 to 32.45 inches Hg) Display unit: 1 hPa (0.05 inch Hg) Atmospheric pressure trend graph (last 42 hours of readings) Atmospheric pressure difference graph Barometric pressure trend information alarm (buzzer and arrow indicate significant pressure changes) * Change from hPa to inch of Hg Thermometer Display range: -10 to 60 ° C (14 to 140 ° F) Display unit: 0.1 ° C (0.2 ° F) Change from degrees Celsius (° C) to Fahrenheit (° F) Manual data recording of up to 40 records (altitude, barometric pressure / temperature, bearing sensor, time [time stamp]) World time 31 time zones (48 cities + coordinated universal time), daylight saving on / off Sunrise and sunset times display Sunrise and sunset times for a specific date, daylight saving time indicators 1/100 second stopwatch Measuring capacity: 999: 59'59.99 " Measuring modes: Elapsed time, split time, 1st and 2nd place times Timer Unit of measure: 1 second Countdown range: 24 hours Timer start time setting range: 1 minute to 24 hours (1 minute and 1 hour increments) 5 daily alarms (1 alarm with snooze function) Hour signal Battery charge indicator Power saving (when the watch is left in the dark, the screen turns off to save power) Full automatic calendar (up to the year 2099) 12 and 24 hour format Button Operation Tone On and Off Classic clock functions: hours, minutes, seconds, eg. m., month, date, day Accuracy: ± 15 seconds per month (without calibration signal) Duration approx. from the stack: 8 months with rechargeable batteries (normal operating time without exposure to light after full charge) 23 months with rechargeable batteries (operating time when stored in total darkness with the power save function on, after fully charging)
Additional information
| | |
| --- | --- |
| Bracelet material | |
| Watch Case Material | |
| Color | |
| Brand country | |
| Wristwatch or wall clock? | |
| Watch Diameter | |
| Watch Feature | |
| For | |
| Genuineness | |
| Shipping from | |
| Watch Style | |
| Watch Display | |
| Type of Watch | |
| Water resistant depth | |